For over sixty years the Gabrielli brand has been present on the Italian market for the sale and processing of steel products.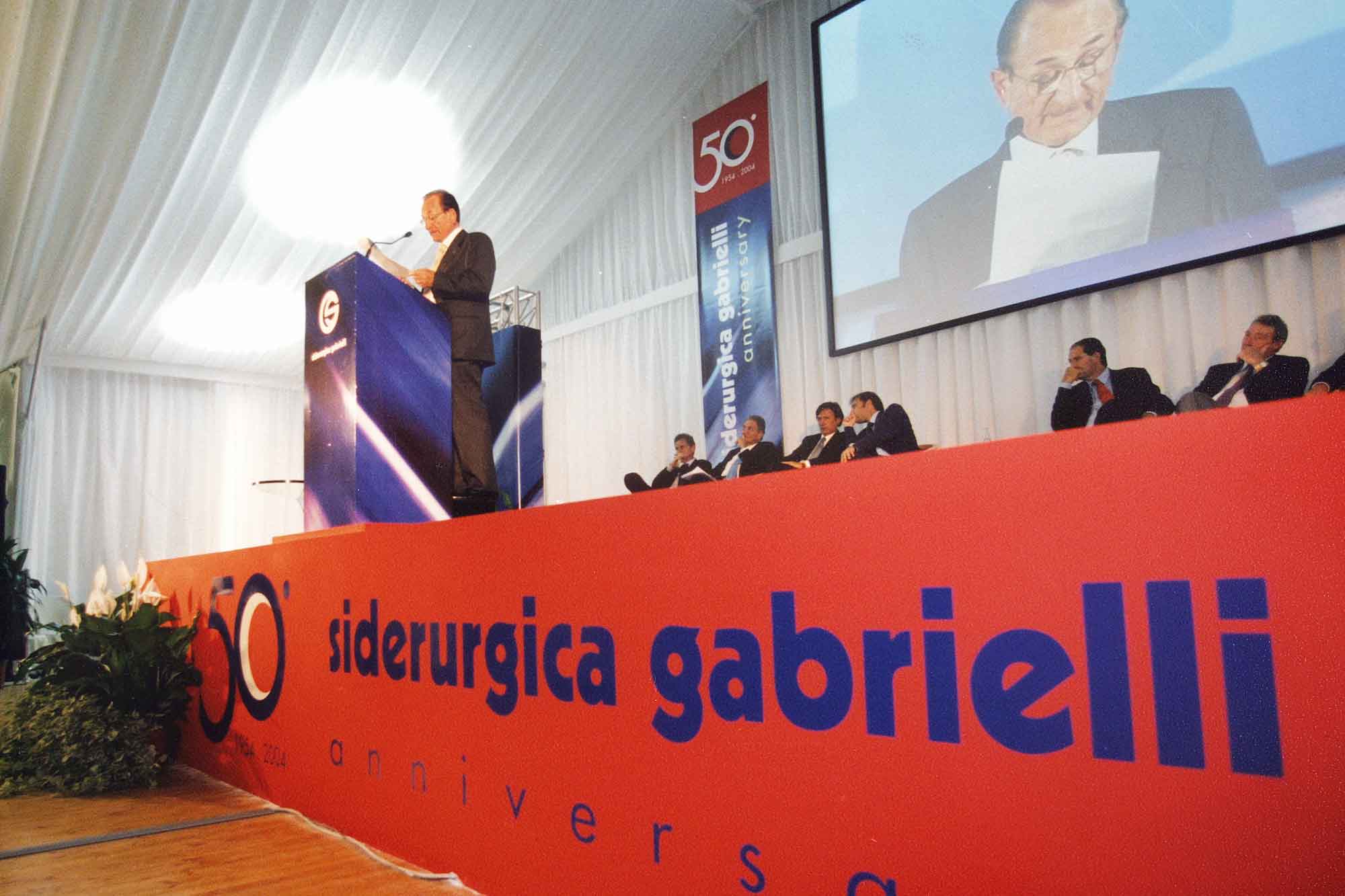 In 1954 the entrepreneur Angelo Gabrielli established his activity in Cittadella with a warehouse for marketing merchant bars, tubes and steel sheets.
Twenty years later, the company, that in the meantime had expanded into the field of steel sheet coils processing, took on the name of Siderurgica Gabrielli S.p.A.
The company policy decisions were confirmed by the results obtained by the Heavy Plates Division, established in 1988 and specialised in processing and marketing heavy quarto-plates.
In 2006 the plants were enlarged further, bringing the covered surface area to the current 95,000 square metres.
In 2013 Siderurgica Gabrielli S.p.A. changed its name into Gabrielli S.p.A. and merged the warehouse activies (long products).
In 2021 a new logistics hub is built in the port of Marghera (Venice) in order to guarantee an all-out intermodal solution.
Today with its three Divisions, namely: Coils Division, Heavy Plates Division and Long Products Division, Gabrielli S.p.A. has reached a strong volume capacity of about 500,000 tonnes per year.